POWER + RESISTANCE
An art & creative tech mini-course + privacy/surveillance/smart cities series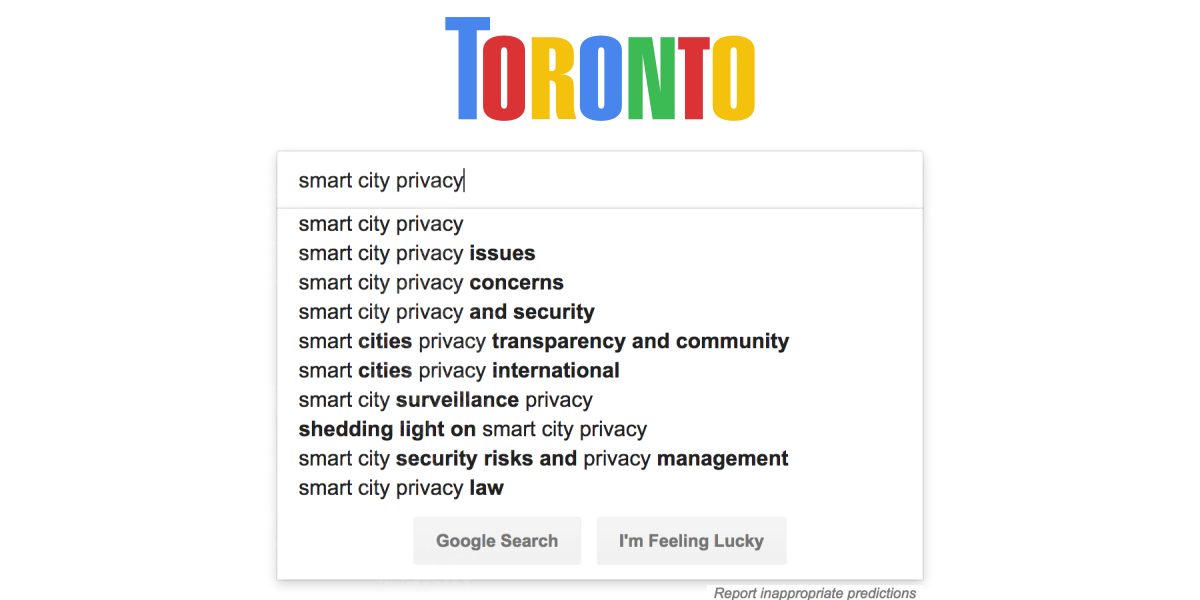 An open research project about Google's smart city neighbourhood in Toronto. Monday nights starting March 18th, 5:30 – 8:30pm at the Waterfront Neighbourhood Centre.
We have a code of conduct and four lightweight social rules to create a safe and inclusive environment for everyone.
Registration is now closed
Keep an eye out for our public discussion events!
What is a "smart city"? We're going to learn, discuss, make art, and share as much of it as we can! Each week on Monday we'll have an evening structed like this:
5:30pm – Workshop: art + creative tech, presented by Ones and Zeros
6:45pm – Potluck dinner open to the public
7:30pm – Presentation + discussion: flexible format, open to the public
In addition, each week we'll organize some (totally optional) visits to studios and organizations across the city, like the Toronto Tool Library and InterAccess.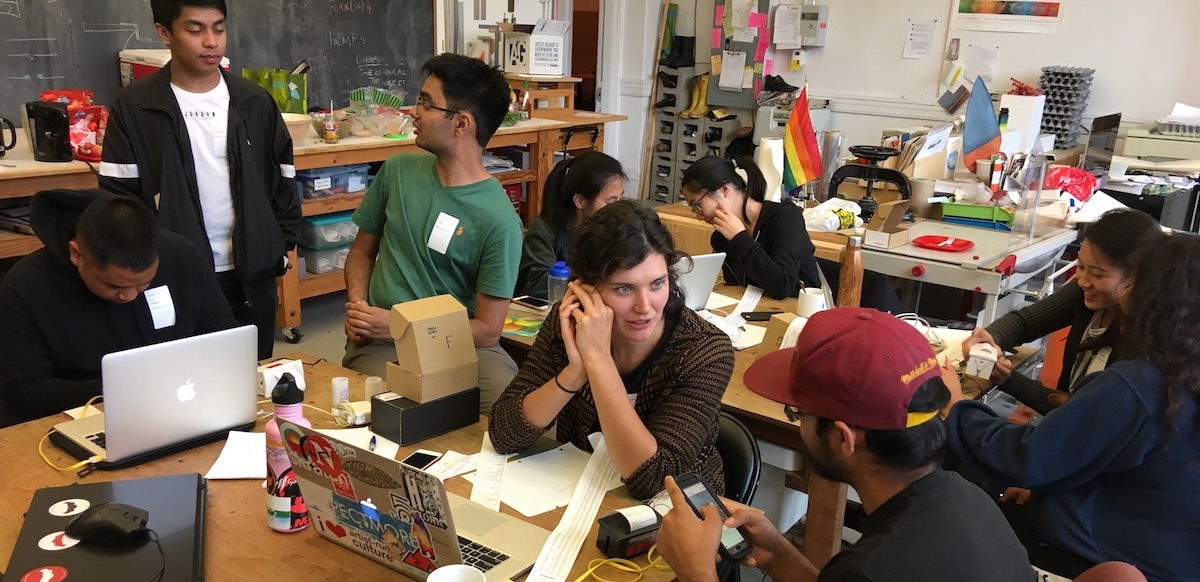 We don't know exactly what will happen! We have a structure, a space, a topic, and some wonderful guests planned. The rest will emerge once you arrive :)
Schedule
March 18: What is a smart city?
Workshop: circuits!
March 25: Maintenance and repair
Discussion facilitated by Hillary Predko
Workshop: the fundamental elements of electricity!
April 1: Class choice!
Participants will decide on a theme and organize facilitation for the third week's discussion
Workshop: make noise and break things!
April 8: Art jam
Unstructured time for participants to explore the topics and apply workshop skills
April 11: Showcase
We'll open our doors to the public one last time to share all the art we made and things we learned.
Details
Registration is now closed
Keep an eye out for our public discussion events!
Presented for free thanks to support from the Digital Rights Community Grant Program, a partnership between Digital Justice Lab, Tech Reset Canada, and the Centre for Digital Rights.
Organizing team: Galen Macdonald, Hillary Predko, Justice Thélot, Krista Barleta, Miranda Shou, Phil Schleihauf, and Sally Walker-Hudecki.
---
Can't make it to this one?
Check out our other upcoming events, and sign up for our mailing list for announcements: